LAND AND LOT CLEARING
RIGHT OF WAYS
NEW CONSTRUCTION
HUNTING, HIKING, HORSE ATV TRAILS
CLEARING FOR PASTURE LAND
FOREST / TREE THINNING
COMMERCIAL CLEARING
TIMBER AND LOGGING CLEAN UP
RETENTION POND MAINTENANCE
CLEARING FOR FEASIBILITY STUDIES
BLACKBERRY REMOVAL
FOREST FUEL MITIGATION
NO PERMITS

(in most cases. Check with your County)

NO BURNING OR HAULING
ENVIRONMENTALLY FRIENDLY
RETURNS NATURAL MATERIALS
RETARDS REGROWTH
PROTECTS AGAINST EROSION
EXPANDS USABLE PROPERTY
LESS GROUND PRESSURE
SAFE AND QUICK PROCESS
ONE STEP PROCESS / NO BRUSH PILES
LESS EXPENSIVE
LOOKS GREAT!!!
PROVIDING A ECO FRIENDLY / LOW IMPACT ALTERNATIVE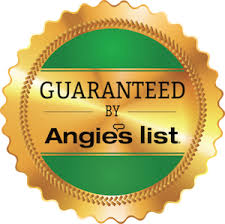 NW Land Management provides a Low Impact alternative to burning, hauling and digging. Mulching provides nutrients back into the earth and feeds the remaining trees and vegetation. This Monster Mulcher machine

has 120 horse power and

has a light foot print that leaves little sign that it was ever there. This is the preferred equipment to clear land. With over 30 years as a Landscape/Arbor Care Professional I always look for opportunities to enhance the property I am working on. I offer a wide variety of site services from Brush and Blackberry Mulching, Land Clearing, Retention Pond Maintenance, Stump Grinding, Landscape Consultation, and Firewise Services. Be assured I hold your sites overall safety and appearance the first priority. I work with Homeowners, Contractors, Realtors, Property Management Companies, Landscapers, Tree companies and Government Agencies. Call NW Land Management now for all your land clearing and brush removal needs.
BRUSH & BLACKBERRY

REMOVAL